Raleigh Auto Accident Lawyers
A Track Record of Success
Will Owens & Kimberly Miller have worked together for the last 14 years. During that time, the N.C. natives have tirelessly litigated serious/catastrophic personal injury, auto accident, trucking accident, motorcycle accident and wrongful death claims across the State of North Carolina. Their careers have been highlighted by many successful results for their clients in a variety of injury cases.
The majority of our new clients come from referrals from either former clients or other attorneys.
We focus on handling a smaller volume of better quality cases to provide personalized expertise.
Will & Kimberly were both born and raised in small towns in North Carolina, and currently live with their respective families in Raleigh.
"Deliver exemplary legal services with compassion and empathy."
Our Mission at Owens & Miller
Industry & Peer Recognition
Both Will & Kimberly have both been named to the Super Lawyers list in SuperLawyers magazine for the last four consecutive years (2017-2020). Super Lawyers is a rating service of outstanding lawyers from more than 70 practice areas who have attained a high-degree of peer recognition and professional achievement.
The patented selection process includes independent research, peer nominations and peer evaluations. Only 5% of lawyers are named to the SuperLawyers list. Prior to being named to the SuperLawyers list in 2017, both Kimberly and Will were picked for the "Rising Stars" list from 2013 – 2017. Only 2.5% of lawyers are named to the SuperLawyers Rising Starslist.

Will & Kimberly both maintain AV Preeminent Ratings by Martindale-Hubbell® Peer Review Ratings™, which is the gold standard in attorney ratings, and has recognized lawyers for their strong legal ability and high ethical standards for more than a century.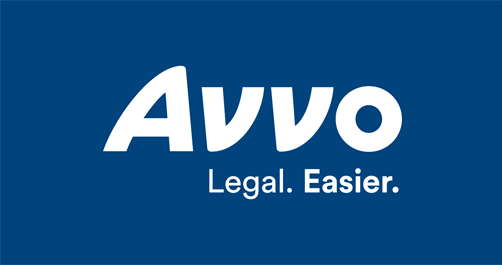 Additionally, both Will & Kimberly maintain 10.0 (out of 10.0) scores by Avvo.com, which is an online rating service for attorneys.
A law practice based on excellent client service and referrals
not catchy jingles or TV commercials
Unlike many of the firm's competitors, Owens & Miller does not advertise on television and does not mail out direct mail solicitations to persons involved in car wrecks.
Year after year, the VAST majority of our clients come  as referrals from either former clients or other attorneys. There are several reasons for this.
In addition to obtaining the best possible financial results for clients, the firm provides its clients with concierge level client service with an overall client experience that is unsurpassed. Clients are treated like family, and as a result, are eager to refer friends and family to the firm in the unfortunate event that representation is necessary.
In addition, Will & Kimberly maintain a large network of friends and colleagues within the legal community.
Having witnessed Will & Kimberly in action representing auto, trucking and motorcycle accident victims, and having seen the satisfaction of their clients, these other attorneys are eager to associate, or co-counsel, with Owens & Miller to help with their serious injury wreck cases and/or wrongful death claims
No Recovery, No Fee.
We handle personal injury cases in Wake County and surrounding counties of central and eastern North Carolina. Call 919-719-2750, or contact us about your situation.