Raleigh Personal Injury Attorneys
In the aftermath of a serious accident, you may not be thinking about insurance coverage or legal issues. You have plenty to deal with, such as doctor's appointments, a damaged vehicle, time away from work and the pains and limitations of your injuries.
However, there is no time to lose regarding your personal injury claims.
Physical evidence is cleaned up or destroyed. Witnesses disappear or forget details. Cuts and bruises heal. There is also a statute of limitations in North Carolina, three years for personal injury cases and two years for wrongful death.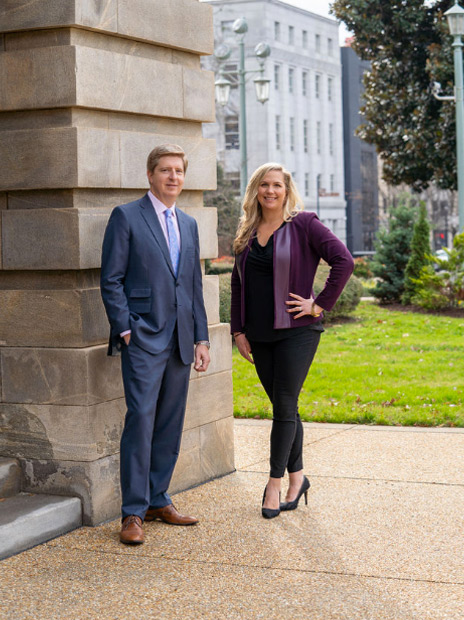 If you have been seriously hurt through the negligence of others or if a family member was injured or killed, the legal team at Owens & Miller PLLC is ready to help today.
Our Raleigh law firm handles personal injury accidents in Wake County and surrounding counties of central and eastern North Carolina.
Protect your rights!
Call Owens & Miller today at 919-480-8152 or 800-724-2409.
– collisions with tractor-trailers and other commercial vehicles.
– riders and passengers severely injured in collisions.
– killed in a crash or subsequent death from crash injuries or complications.
While motor vehicle accidents are our major focus, we also welcome:
Premises liability – slip-and-fall injuries and other safety hazard accidents
Dog bites – injuries and disfigurement from dog attacks
Other personal injury claims
Work-related injuries – workers' compensation and third-party liability claims
Social Security Disability – appeals of denied claims for physical or mental impairments
We work to put clients in the strongest position for full compensation for medical bills and ongoing care, lost income, pain and suffering, and any permanent disability.
Most cases are settled out of court, but you need attorneys who are willing to go the distance to get a good settlement. We can and do try cases, and the insurance companies know it.
No Recovery, No Fee.
We handle personal injury cases in Wake County and surrounding counties of central and eastern North Carolina. Call 919-719-2750, or contact us about your situation.