Will has dedicated his entire career as an attorney to the litigation of injury claims where he has represented only individuals/plaintiffs with personal injury claims against insurance companies.
He has appeared before the North Carolina Industrial Commission and all federal court districts located in North Carolina (United States District Courts for the Eastern, Western, and Middle Districts of N.C.). In 2017, Will was sworn in by Chief Justice John Roberts to practice before the United States Supreme Court in Washington, D.C. He has successfully negotiated, prosecuted, and litigated claims and cases with all major insurance carriers and most insurance defense firms throughout central North Carolina.
Will is frequently selected by fellow attorneys to serve as an Arbitrator in the binding Arbitration of contractual disputes typically involving insurance coverage. Will regularly teaches seminars at continuing legal education (CLE) courses, where he helps teach other attorneys the in's and out's of civil litigation, trial work, and insurance coverage.
Prior to forming Owens & Miller in 2011, Will was the Lead Attorney of the Personal Injury Division of a statewide high volume television marketing injury law firm based in Raleigh. While he is very appreciative for the vast experience gained while handling a large volume of claims for a multitude of clients across the State at the large law firm, Will enjoys the freedom and job satisfaction that comes with accepting only a very small volume of cases at Owens & Miller. By limiting the number of cases accepted, Will is able to get to know each of his clients and their families, and give each case the time and attention it deserves to achieve the best possible result.
Will has been listed as a SuperLawyer by SuperLawyers Magazine in 2017, 2018, 2019, and 2020. Super Lawyers Magazine uses a patented selection process that involves peer nominations, independent research and peer evaluations.
Will has been recognized as a member of the Top 100 Trial Lawyers in North Carolina, a section of The National Trial Lawyers. Membership is limited to the Top 100 Trial Lawyers from each state. At the time of his induction in 2007, Will was the youngest member of the Top 100. He has been recognized by this group in each of the last 13 years.
Several of Owens & Miller's cases have been featured in Lawyer's Weekly Magazine. In 2016, an Owens & Miller case was listed in Lawyer's Weekly as one of only 18 cases in the entire State in which the lawyers recovered more than $1 million. Additionally, in 2015, an Owens & Miller case (in which the firm recovered $1.5 million dollars for a client) was listed in Lawyer's Weekly as one of the Top 25 largest verdicts or settlements in the State for that year.
Will is a member the Million Dollar Advocates Forum, which has membership limited to attorneys who have won million and multi-million dollar verdicts, awards and settlements.
Will is active with the Wake County Bar Association, where he currently serves on the Bench to Bar Committee, which serves as a liaison between the local attorneys and members of our judiciary in Wake County. He also serves on the Bar Candidate Interview Committee.

Will has an AV Rating by Martindale Hubbell. He is an active member of the NC Advocates for Justice, as well as the Association of Plaintiff Interstate Trucking Lawyers of America (APITLA), which is a national organization of committed attorneys who have joined together to help eliminate unsafe and illegal interstate trucking practices.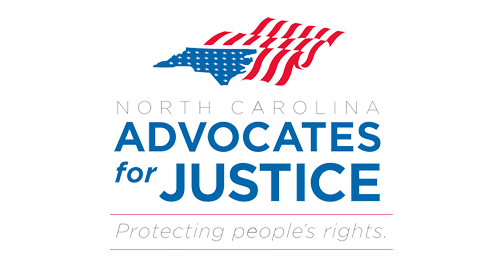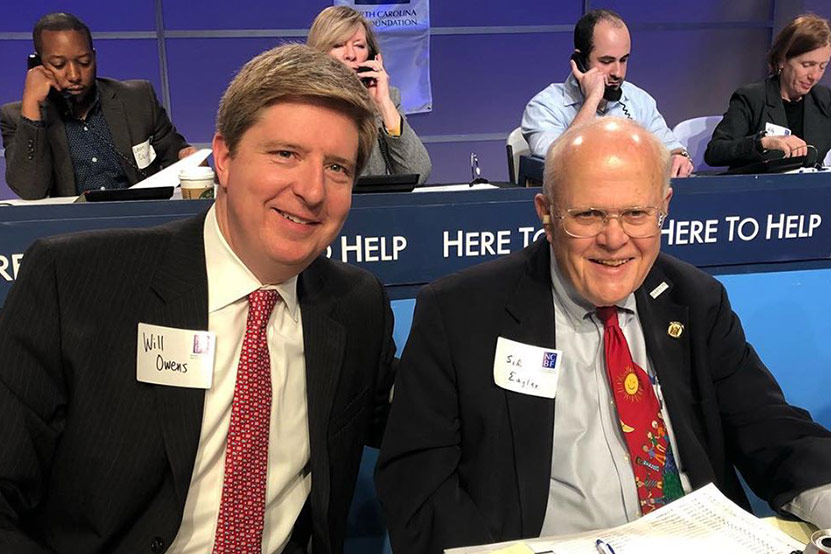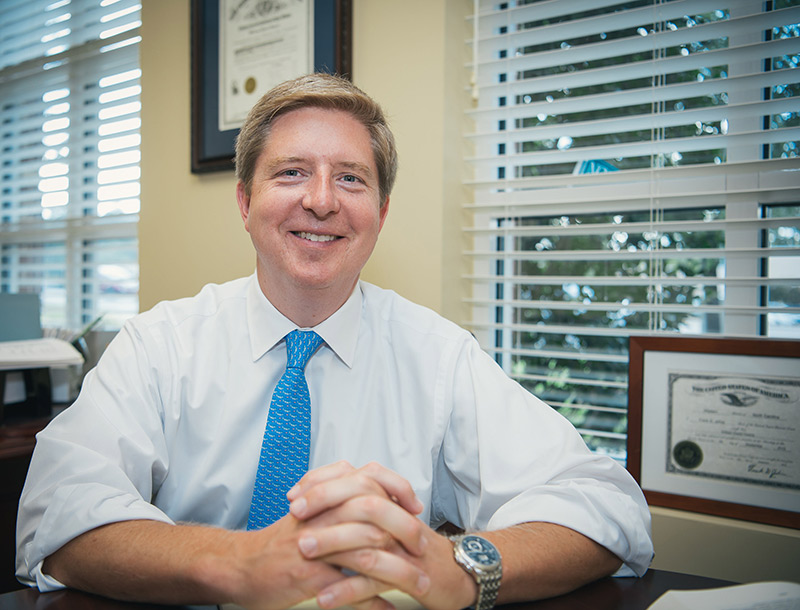 Will was born and raised in Oxford, North Carolina, as the son of two public school teachers. He attended UNC-Wilmington where he earned a B.A. in Criminal Justice in 1998.
Prior to attending law school, he worked at IBM in Research Triangle Park, where he represented the interests of IBM in the negotiation and resolution of commercial financial contract disputes. After time in the business world, Will attended Norman Adrian Wiggins School of Law at Campbell University where he earned a Juris Doctorate and graduated with honors in the top of his class.
On a personal note, Will is a widowed father who lives in North Raleigh. When not in the courtroom or office, Will enjoys spending time with his son fishing, boating, paddling the Neuse River, golfing, landscaping, and spending as much time as possible in coastal North Carolina.
In the summer of 2018, Will lost his wife Samantha Crompton-Owens, to an aggressive form of breast cancer at the age of 41. Through his wife's illness, Will's family became involved with KidsCan through the Holt Brothers Foundation in Raleigh, NC. KidsCan is a program that supports families with a caregiver who is battling cancer.
Will continues to support the organization in any capacity possible. Additionally, Will seeks to "give back" by supporting organizations that are designed to support widowed parents of young children. He is a proud supporter of The Widowed Parent Project (widowedparent.org), is a vocal supporter of "The Group" (authored by Dr.'s Justin Yopp and Donald Rosenstein), and was interviewed in 2019 by Jenny Lisk on the Widowed Parent podcast in Seattle Washington. Additionally, he has served as a panelist for Transitions of Wake County (Hospice) in a panel discussion of widowhood for the benefit of newly widowed persons.  Even under terrible circumstances, the cancer support community at large has been good to Will and his family and as a result, he passionately seeks to give back in any way possible. He encourages anyone reading this to consider supporting any of these worthy organizations listed above.
After taking a little time away in the Summer 2018 to process his family's loss, Will found himself re-energized and his law practice re-invigorated. His desire to help others is greater than ever and he has found new purpose in helping his clients navigate difficult times and solving legal problems.
Catastrophic Personal Injury Claims
Commercial Vehicle/Trucking Accident Claims
Auto Accident Claims
Motorcycle Accident Claims
Wrongful Death Claims
Premises Liability Claims
Workers' Compensation Third Party Claims
Construction Accident Claims
Campbell University Norman Adrian Wiggins School of Law,
Buies Creek, North Carolina
Juris Doctor
Major: Law
University of North Carolina, Wilmington
B.A., Bachelor of Arts
Major: Criminal Justice
Plaintiff's Personal Injury From Start to Finish; Basics of Civil Practice and Procedure; National Business Institute – 2019
Proving Causation in Auto Trials; Closing Arguments: Persuasive Summation Points, N.C. Advocates for Justice- 2017
The Trail of A Motor Vehicle Case; N.C. Advocates for Justice – 2016
Auto Injury Litigation: Advanced Plaintiff's Strategies in Uninsured and Underinsured Motorist Coverage, sponsored by National Business Institute – 2015
Essential Trial Skills: The Plaintiff's Case; Opening and Plaintiff's Evidence, sponsored by N.C. Advocates for Justices- 2014
Managing Liens and Subrogation in Auto Accident Litigation, sponsored by National Business Institute- 2013.
The Basics of Uninsured & Underinsured Motorists Claims, sponsored by National Business Institute- 2011
Expert Evaluation- Daubert, Frye, and Other Challenges; sponsored by National Business Institute – 2011
Professional Associations and Memberships
North Carolina Advocates for Justice, Member


Past Member- Auto Torts Executive Committee
Past Member- Membership Committee
Challenge for Justice Participant

Wake County Bar Association/10th Judicial District, Member


Serves as Mentor in the WCBA/Campbell Law School Mentorship Program
Bench to Bar Committee
Bar Candidate Interview Committee
Lunch With a Lawyer Youth Program

Association of Interstate Trucking Lawyers of America, Member
North Carolina Bar Association, Member
The National Trial Lawyers, Member
Lifetime Member of Million Dollar Advocates Forum

THE TOP 100 TRIAL LAWYERS of NORTH CAROLINA The National Trial Lawyers 2007, 2008, 2009, 2010, 2011, 2012, 2013, 2014, 2015, 2016, 2017, 2018, 2019

AV Preeminent® Peer Review Rating by Martindale-Hubbell®

Listed as SuperLawyer in SuperLawyers Magazine 2017, 2018, 2019, 2020

Rising Star Award- SuperLawyers Magazine 2013, 2014, 2015, 2016

Achieved 10.0 "Superb" Rating by Avvo.com