Hit by a driver who was not insured? Or underinsured? North Carolina insurance requirements state every driver must carry liability insurance for bodily injury to others.
Yet most drivers carry only the minimum coverage mandated by law. More surprisingly, hundreds of thousands of North Carolina drivers are not insured!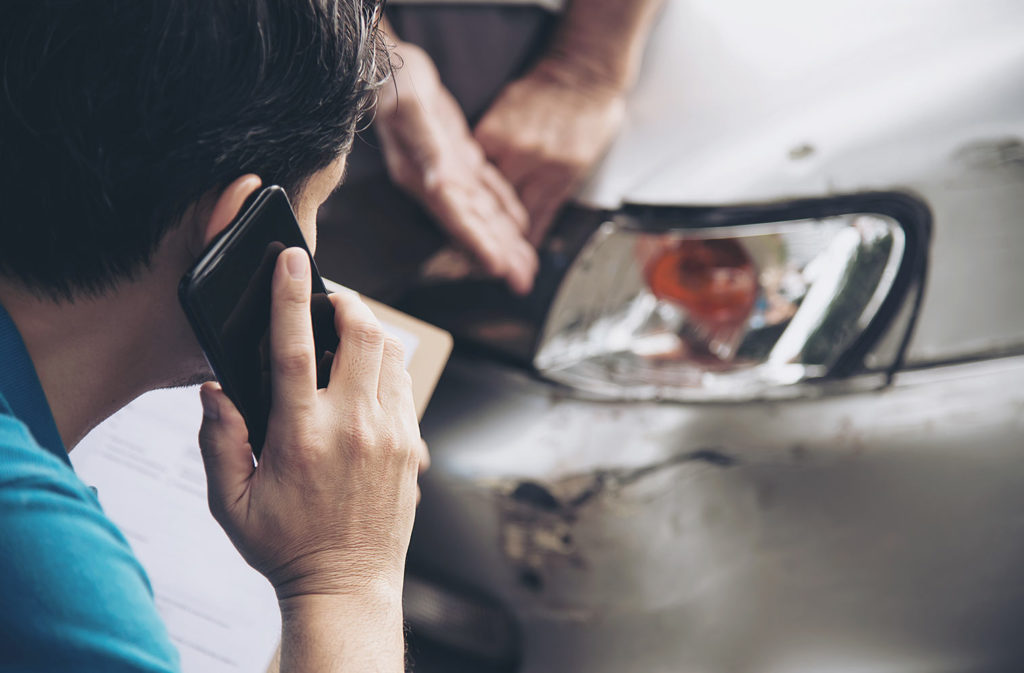 If you're hit by an uninsured driver, who pays for your medical bills and losses if the at-fault driver cannot? This common scenario is anticipated under the UM/UIM (uninsured motorist and underinsured motorist) provision of your own auto policy. However, insurance companies routinely deny or undercut UM and UIM claims.
Your uninsured motorist (UM) policy covers you if the other driver has no car insurance or in the event of a hit-and-run accident.
Your underinsured motorist (UIM) coverage kicks in if your medical bills, lost earnings and other damages exceed the available coverage.
North Carolina has a 30/60 minimum for car accident insurance: $30,000 per person in personal injury damages up to a total of $60,000 per accident. When there are severe injuries or multiple victims, the losses can easily exceed this coverage. This is when it becomes essential for a Raleigh auto accident lawyer to represent the best interests of these individuals under uninsured driver accident laws. Without a lawyer who understands auto insurance and will stand up to insurers, accident victims and their families may miss out on adequate compensation.
The Raleigh auto accident lawyers at Owens & Miller have handled more than 1,500 car accident cases, many of which were Raleigh uninsured driver accidents. We are accustomed to fighting insurers to win full and fair compensation for our clients. Our attorneys handle uninsured and underinsured motorist accidents across North Carolina in both automobile and motorcycle accidents.
Our attorneys conduct a thorough investigation to determine if the negligent driver is indeed uninsured (no other coverage or recoverable assets). If that person is truly uninsured or underinsured, we have vast experience with these claims. We commonly resolve UM/UIM disputes in a timely fashion through binding arbitration or mediation, which can reduce legal costs for victims, but we are true trial lawyers prepared to try cases when necessary.
Before you engage in any conversations with an insurance adjuster or your own agent, talk to Will Owens or Kimberly Miller in a free consultation. Reach us at 919-719-2750 or contact us.
No Recovery, No Fee.
We handle personal injury cases in Wake County and surrounding counties of central and eastern North Carolina. Call 919-719-2750, or contact us about your situation.