To whom much is given, much is expected. The practice of law has been very good to Will and Kimberly, and their families. In return, Will and Kimberly each strive to give back in any way possible.
Long ago, the Firm committed to donating a portion of its fees on larger cases to charitable causes that were important to the respective clients for those cases. In each such scenario, they learn from the client the issues and organizations that are important to the client and the client's community at large. Over the years, they have made financial donations to causes such as MADD (Mothers Against Drunk Driving) and United Way. The donations are made in the name of the client and in the client's local community.
Annual Owens & Miller PLLC $1,000 College Scholarship
In 2014, the firm started the Owens & Miller PLLC $1,000 College Scholarship. This annual scholarship is awarded each year to a deserving N.C. High School Senior who will be graduating that year.
The scholarship was created to aid in the education of a rising college freshman who has demonstrated a commitment to serving his/her community through public service. Past scholarship recipients have come from towns like Clinton, Oxford, and Sanford, and have gone on to attend college at UNC Chapel Hill, East Carolina University, and UNC Wilmington.
To apply for the O&M $1,000 Scholarship, please email an application request to [email protected] and an application will be sent to you. You may also pick up an application at our office at 4030 Wake Forest Rd. Ste 101, Raleigh, NC 27609. All applications must be submitted by either email ([email protected]), fax (919-516-0063) or postal mail by May 31st each year.
Will and Kimberly also give back to the community by donating their time in support of several charitable, legal, and/or community organizations. A few examples of their service include:
Wake County Bar Awards, Wake County Bar Association's Fundraiser for Legal Aid
For the last few years, O&M has been a proud sponsor of the Wake County Bar Awards, which is the local Wake County Bar Association's annual fundraiser to benefit Legal Aid of North Carolina. The event typically includes a silent auction and a satirical comedy and musical production created and performed by Wake County attorneys. Each year, the event showcases the musical and other performance talents the members of the Wake County Bar.
In 2017, Kimberly served as Chair of the Sponsorship Committee for the Bar Awards. That year, the event raised over $100,000 for Legal Aid for the first time. In 2019, Kimberly was asked to take the helm and Chair the entire event. This included coordinating the sponsorship, silent auction and creative committees. The Event was extremely successful and under her leadership it raised over $130,000 for Legal Aid of North Carolina.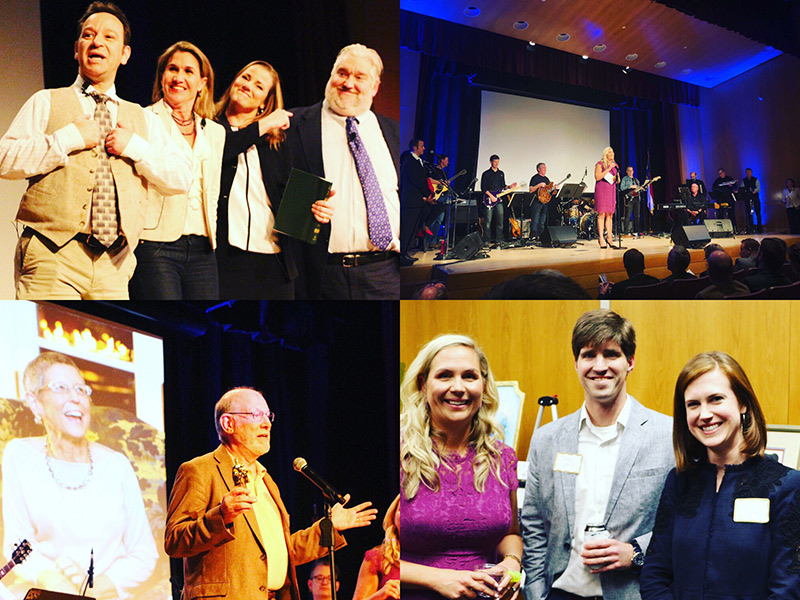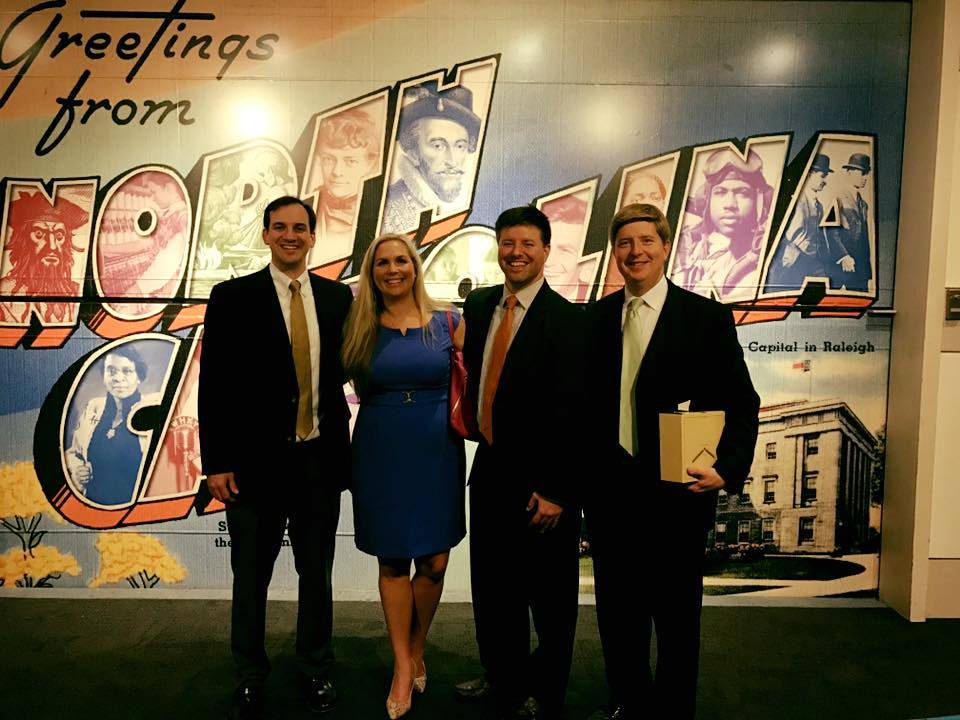 10th Judicial District/Campbell Law School Mentoring Program
As proud Campbell Law School Alumni and members of the 10th Judicial District, Will and Kimberly have each served as mentors to law students since the inception of the "Campbell Connections" mentorship program. They are both very proud that many of their mentees have gone on to work for well-respected local law firms and are good citizens who also give back to the community. The Campbell Law Connections mentorship program was announced in November 2013. The program, which partners students with practicing legal professionals, aims to expose students to valuable learning opportunities and experiences. Mentees develop meaningful professional relationships and a more thorough understanding of the responsibilities and ethics demanded by the practice of law under the tutelage of a mentor.
Wake County Bar Association's Lunch With a Lawyer Program
For over a decade, Will Owens has enjoyed participating in the WCBA's annual Lunch With a Lawyer Program. Conducted in coordination with the City of Raleigh's Summer Youth Employment Program, local attorneys are paired with local high school students who work for the City over the summer. Lawyers are paired for lunches and other mentoring events. The lawyers' greatest assets for the students may not be specific legal knowledge, but rather the ability to edit a college essay, serve as a reference for a job interview, or to allow the student the opportunity to shadow an attorney for a day. The goal is that the lunches will be the start of many lasting, professional relationships.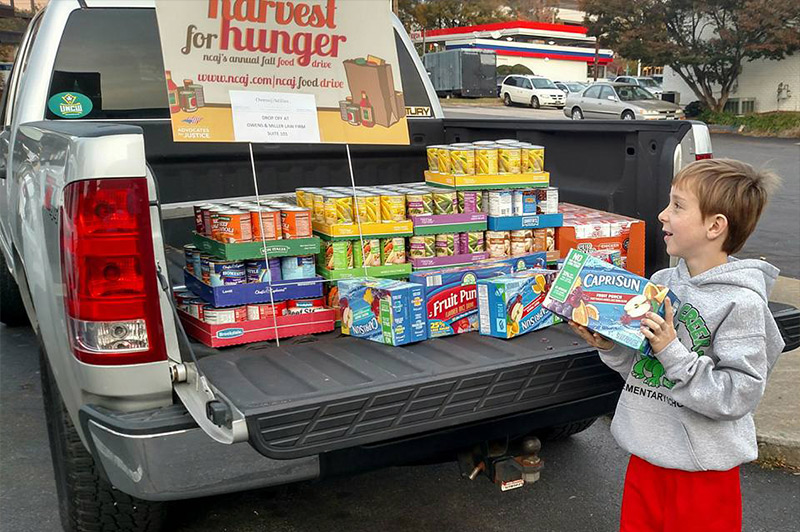 Food Bank of NC/Harvest for Hunger
Each fall, Owens & Miller serves as a drop off location for a drop off location for the N.C. Advocates for Justice "Harvest for Hunger" Fall Food Drive to support the Food Bank of Eastern & Central North Carolina.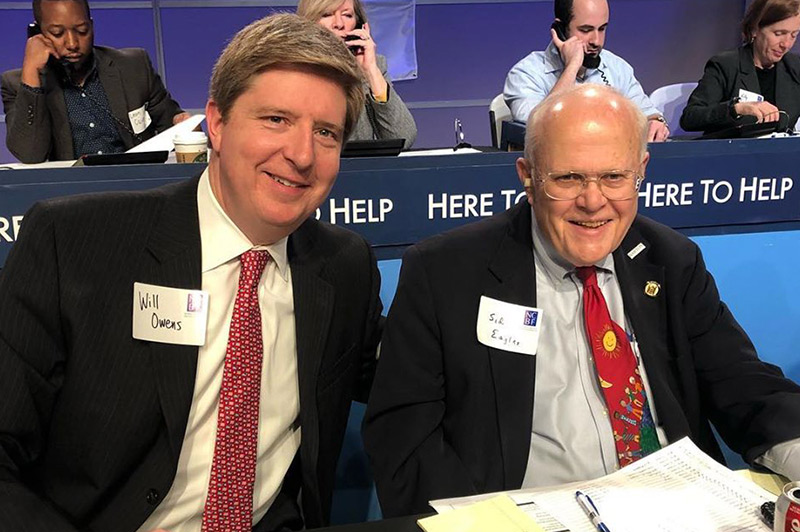 Will and Kimberly each enjoy performing pro bono work. Will performs pro bono work through the NC Bar Association in several capacities. One such way he performs this work is through the Bar Foundation's 4ALL Statewide Service Day, which takes place each March. The event gives North Carolinians the opportunity to ask law-related questions of attorney volunteers at no cost. Hundreds of N.C. attorney volunteers answer calls throughout the day, an annual tradition since 2008. The event is broadcast from the WRAL news studios here in Raleigh.
No Recovery, No Fee.
We handle personal injury cases in Wake County and surrounding counties of central and eastern North Carolina. Call 919-719-2750, or contact us about your situation.